The Premier
Costa Rica Bed and Breakfast
World-famous Lucky Bug Bed and Breakfast and Restaurante Caballo Negro
A Magical Place in the Heart of the Jungle
Located in the Lake Arenal Region of Costa Rica, the Lucky Bug Bed and Breakfast and Restaurante Caballo Negro welcome you to the most peaceful getaway you'll ever experience.
Explore our Little Slice of Paradise
Lucky Bug Bed and Breakfast Rooms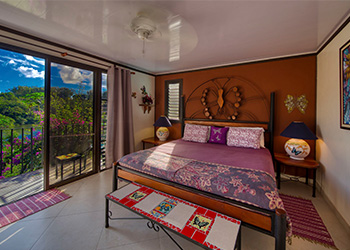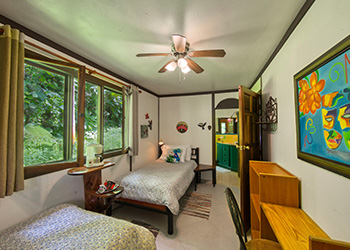 The Lucky Bug Gallery
Be sure to visit our gallery where you'll find beautiful, one-of-a-kind pieces from local artisans, souvenirs and treasures you won't find elsewhere.
This Unique Property for Sale
The world famous Lucky Bug Gallery/ B&B is an excellent stopover for tourists, locals and Costa Rican art enthusiasts. This Costa Rica business for sale offers the new owner an art gallery, restaurant and bed and breakfast as a thriving Costa Rica business opportunity.